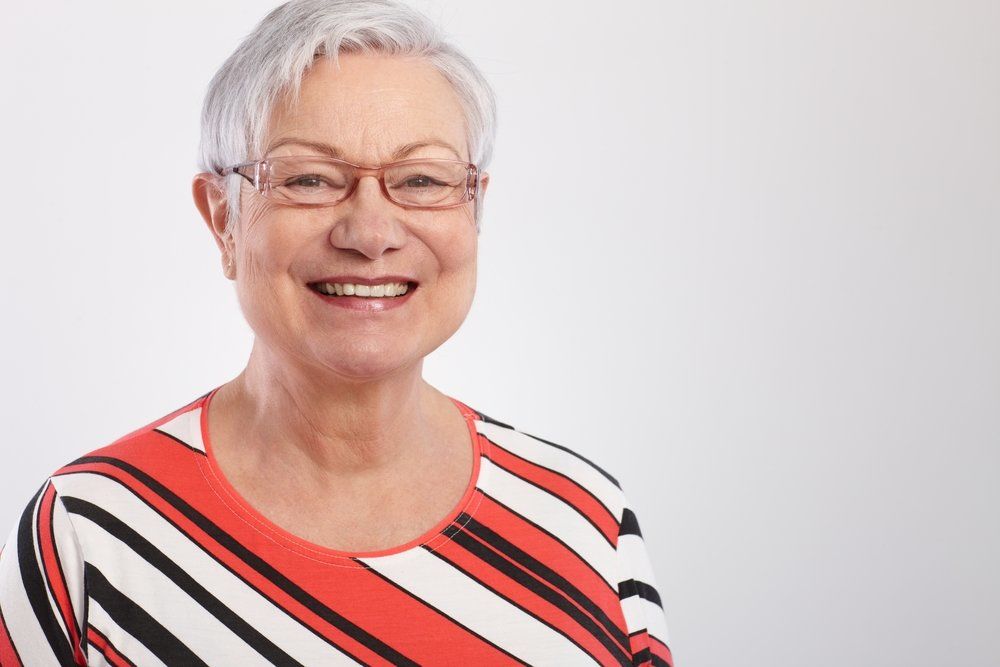 Professional dental care allows patients of all ages to preserve a smile that is strong, healthy, and beautiful. The benefits of professional dental care are particularly important to seniors, who are likely to see the strength of their teeth and gums deteriorate as they age. Even with good oral hygiene habits, dental problems are just more common as the teeth age and enamel wears down.
At Windsor Dental Care, we understand the unique needs of our senior dental patients. We offer a comprehensive range of general and restorative dentistry treatments to address the most common oral health problems that affect our senior patients. Whether they have experienced tooth decay, erosion, or tooth loss, we offer treatments to restore oral health and function. Our dental care services for seniors meets all of our Windsor, CA patients oral health needs.
General Dental Care
General dentistry is the cornerstone of good oral health. We encourage all of our senior patients to continue scheduling routine dental exams and cleanings as they age. Whereas most patients schedule these appointments once every six months, many of our senior patients see us more often. When the risk of gum disease and tooth decay is high (as is often the case for seniors), it is best to have the teeth professionally examined and cleaned at least once every three to four months. During these appointments, we clean the teeth and gums to minimize the risk of oral health problems, and we diagnose any problems that are present before they become more serious.
Restorative Dental Care
With a good at-home oral hygiene routine and regular professional dental care, many seniors can avoid serious dental complications. However, restorative dentistry treatment is still necessary for some of our senior dental patients.
No patient should feel ashamed about needing restorative dental care. These services restore the health of the teeth and gums to improve oral comfort and functions. We are happy to provide services that will restore the strength of the smile. Some of the treatments that are especially common among our senior patients include the following:
Tooth-colored fillings: Tooth-colored fillings effectively repair small areas of tooth decay, more commonly known as cavities. A tooth-colored filling replaces damaged tooth enamel to improve oral strength without compromising the appearance of the smile, as metal fillings do.
Dental crowns: If the strength of a tooth has been severely compromised, either by decay, erosion, or oral injury, a dental crown is appropriate. A dental crown rebuilds the damaged tooth while protecting its natural roots. A dental crown restores oral functions, reduces the risk of further damage, and preserves the beauty of the smile.
Dental implants: Unfortunately, tooth loss is a reality for many senior patients. Dental implants provide a strong, durable, and comfortable replacement for missing teeth. During treatment, we implant small titanium screws into the jawbone. Once these heal and fuse with the patient's bone tissues, dental implants can secure a full range of dental restorations, including dental crowns, dental bridges, and dentures. Dental implants closely mimic the natural teeth and are the best option when it comes to treatment for missing teeth.
Contact Us
At Windsor Dental Group, we strive to offer high-quality dental care that meets the unique needs of each of our patients. Whether you are looking for dental care for yourself or a senior parent, we can help. Contact us at your earliest convenience to learn more about our comprehensive range of dental services.